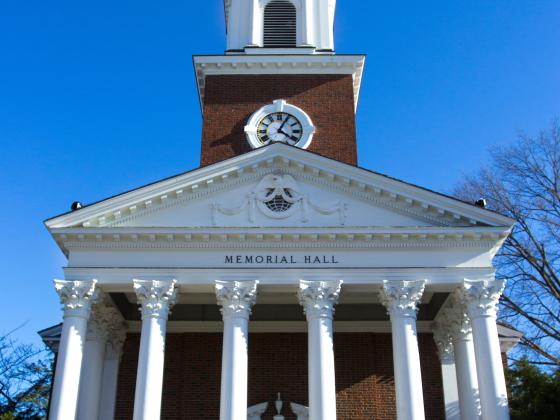 The Office of Legal Counsel provides high quality legal services to the University and its affiliated corporations. By advising administrators, faculty, staff, and student leaders in a timely and proactive manner, we minimize the legal risk and potential liabilities facing the institutions. More significantly, we develop innovative legal solutions to achieve the University's path breaking strategic initiatives while maintaining compliance with the Constitution and all applicable statutes and regulations.
Subpoenas
If you would like to serve a subpoena on the University, its affiliated corporations, or its officers in their official capacity, please email the subpoena as an attachment to subpoenas@uky.edu.
Open Records Request
If you would like to file an Open Records Request for records maintained by the University or its affiliated corporations, please email your request to ukopenrecords@uky.edu.
The General Counsel serves as attorney, counselor, and problem-solver. As an attorney, the General Counsel is responsible for providing comprehensive legal services to the University and its affiliated corporations, including the President, the Board of Trustees, all divisions and departments, and faculty, staff, and students who are acting for the University.  As a counselor, the General Counsel provides proactive strategic policy advice on issues confronting all University administrators.  As a problem-solver, the General Counsel develops solutions to obtain the University's objectives within the confines of what the law requires and what the law prohibits.  In addition to managing the Office of Legal Counsel, the General Counsel has direct responsibility for issues involving the Board of Trustees, the President, all constitutional issues, all litigation, legislation, the NCAA, the Southeastern Conference, and Open Records. 
Our legal team is comprised of two distinct groups covering specific areas of the University.
Our legal team provides a wide range of legal services including:
Risk and liability evaluation and prevention
Advice on the legal implications of proposed policies and actions
Counsel on compliance with state and federal laws and administrative regulations
Drafting or reviewing of University contracts
Coordination of the University's real, personal, and intellectual property interests
If you have legal questions, certainly do not hesitate to call 859-257-2936 or email us.
General Contact Information:
Office of Legal Counsel | 
301 Main Building | 
Lexington, KY 40506-0032 | 
Fax:  859-323-1062
If you have read the regulations regarding ethic's policies AR 1:7 and/or GR XIV and feel there has been an ethic's violation please send a confidential email to the University Ethics Committee.